From the moment you see her walking down a restaurant area, and watch those huge braless firm breasts bounce under that dress… you know she's a fun, frisky type of girl!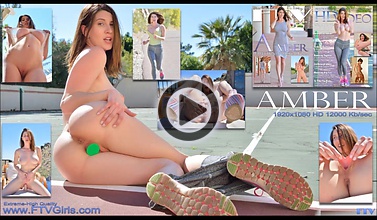 She's wearing a form fitting sexy dress, and those big DD cups are visible through her clothes, and every step she takes with her long leggy form has them bouncing about.
To see more of this gallery make sure to click here
While construction workers and other employees watch, she starts flashing her sexy butt, then her big breats, eventually lifting her dress for everyone to see! She sits at a bench, and starts rubbing herself out in the open — but then comes trouble. Police arrive surround her and handcuff her — 2 hours interviewing her and charging her. Unfortunate… but she is a total trooper and shrugs it off with a very sexy dance at home!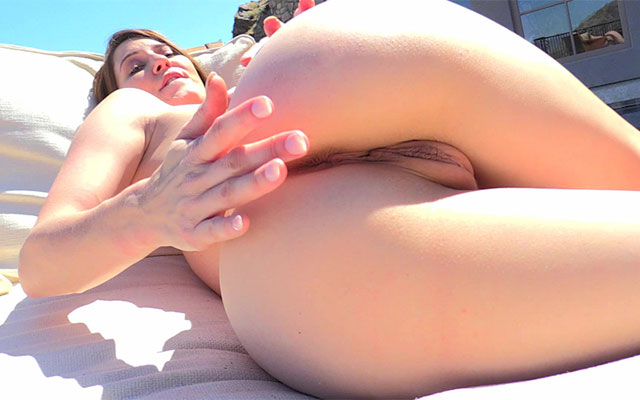 She knows how to move, and that perfect body really shines from every angle. Her erotic dancing continues in the balcony naked, and then its time to masturbate! She takes her favorite vibrator and a dildo, pounds herself hard, then rides it to a strong orgasm. Then we get extreme closeups of her very pretty private parts, from labia stretching, clit closeups, and fingering/gaping.
To see more of this gallery make sure to click here
Back out again, this time in a sporty outfit and a very loose fitting top — she runs around with her breasts bouncing about on a mountain street — and takes her pants off and finger bangs herself hard! Notice how juicy she is.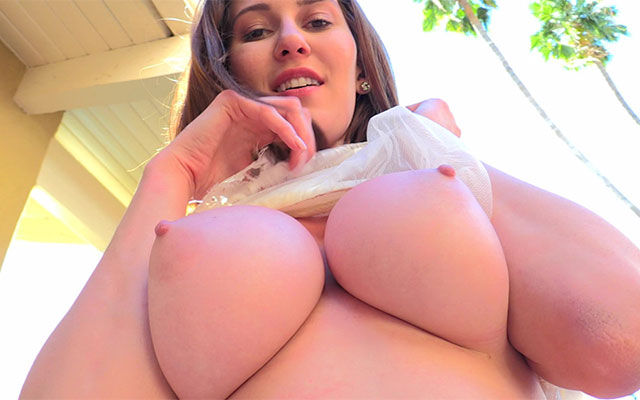 She then visits a remote tennis court, and runs around naked some more before finding a ribbed dildo and pounding herself with it! Great views of her butt and her fucking herself in doggy style.
To see more of this gallery make sure to click here
Then wearing seethrough babydoll lingerie, we see her find a very large cucumber, and give it a deep blowjob… then fuck it in several different positions. Its so thick, really pushing her limits! Then she is challenged to masturbating with it, while she uses her favorite vibrator. She pounds herself with it, then when on top she goes ever deeper and has a strong orgasm!
Its shocks her how deep she went with the cucumber. We get to enjoy her breasts even further with a nice hard oily breast massage, as Amber squeezes them super hard, and plays with her nipples. We watch them bounce about as she goes running in the nude! As the day comes to a close, we see her in another sexy dress and wedges, with a slower, more sensual dance to music. The clothes slowly come off, and then she brings out the Big Ten Toy. The largest & longest thing she's ever experienced — she deep throats it first (surprisingly deep!) then rides it even deeper.
To see more of this gallery make sure to click here
A nice hard ride, we get views from both sides, until she wants it in doggy. She attaches it to a wall mirror, and ends up fucking it doggy style. Rubbing herself fast while pounding hard, she ends up with another orgasm! Busty lovers enjoy this super sexy addition to FTV GIRLS, she's that confident, super-arousing kind of girl we all wish we could have.